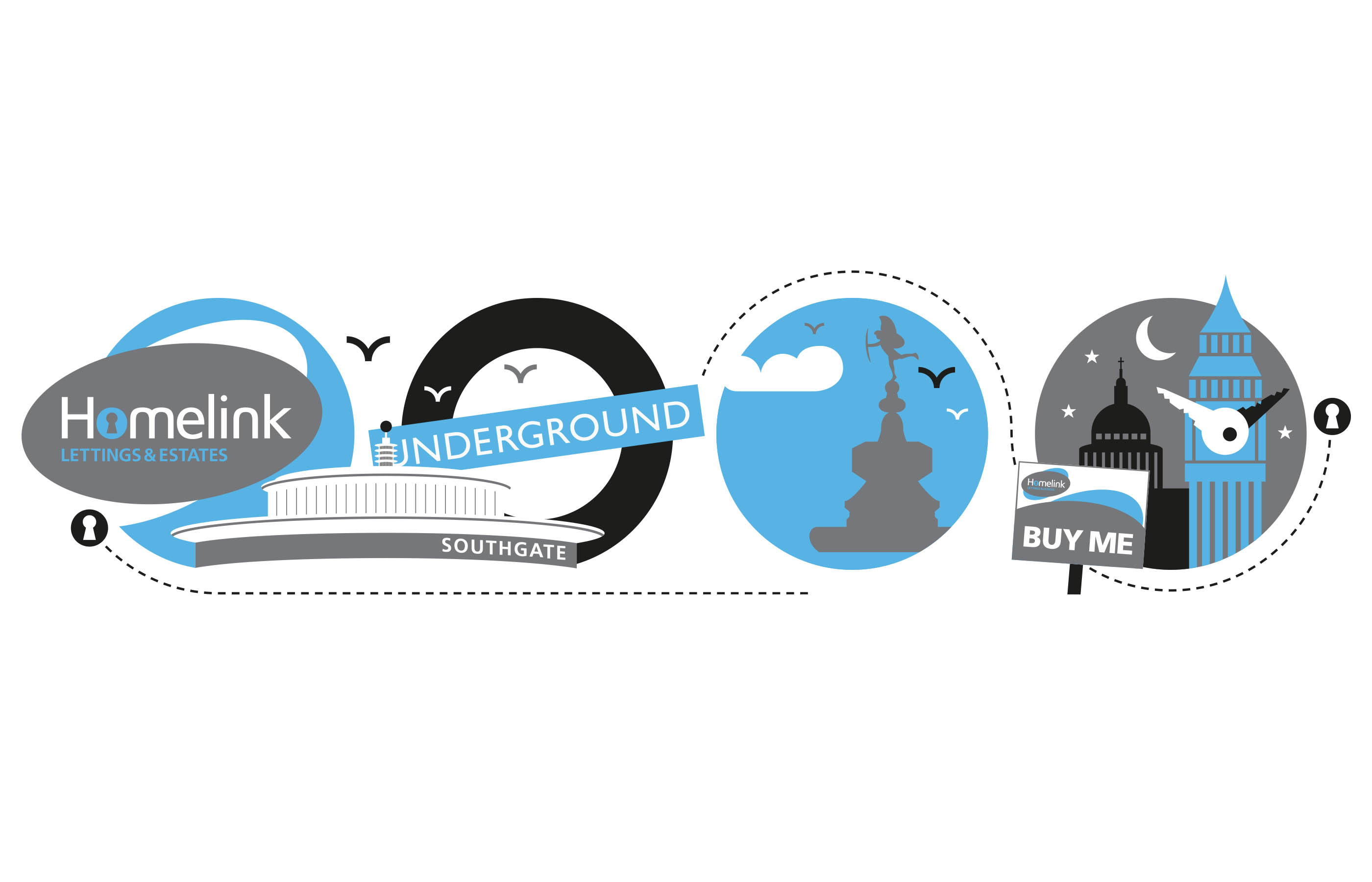 Homelink Lettings & Estates
Homelink is an independent estate agency based in London, specialising in sales lettings and management.

Illustrations for Homelink Lettings & Estates

A playful take on the joy of buying selling renting and letting, we designed sixteen bespoke illustrations in blue, grey and black depicting the Homelink car traveling through various 'Homelink key and keyhole' branded London landmarks featuring the Homelink boy and girl.

We developed an estate agency language for their sales and lettings boards with 'Buy Me' and 'Rent Me' to cement this playful branding at street level.
#brandidentity #officesignage #interiorwalldesigns #marketingcollateral #photography #agencyboards #vehiclegraphics #websitegraphics #hoardingdesign #install