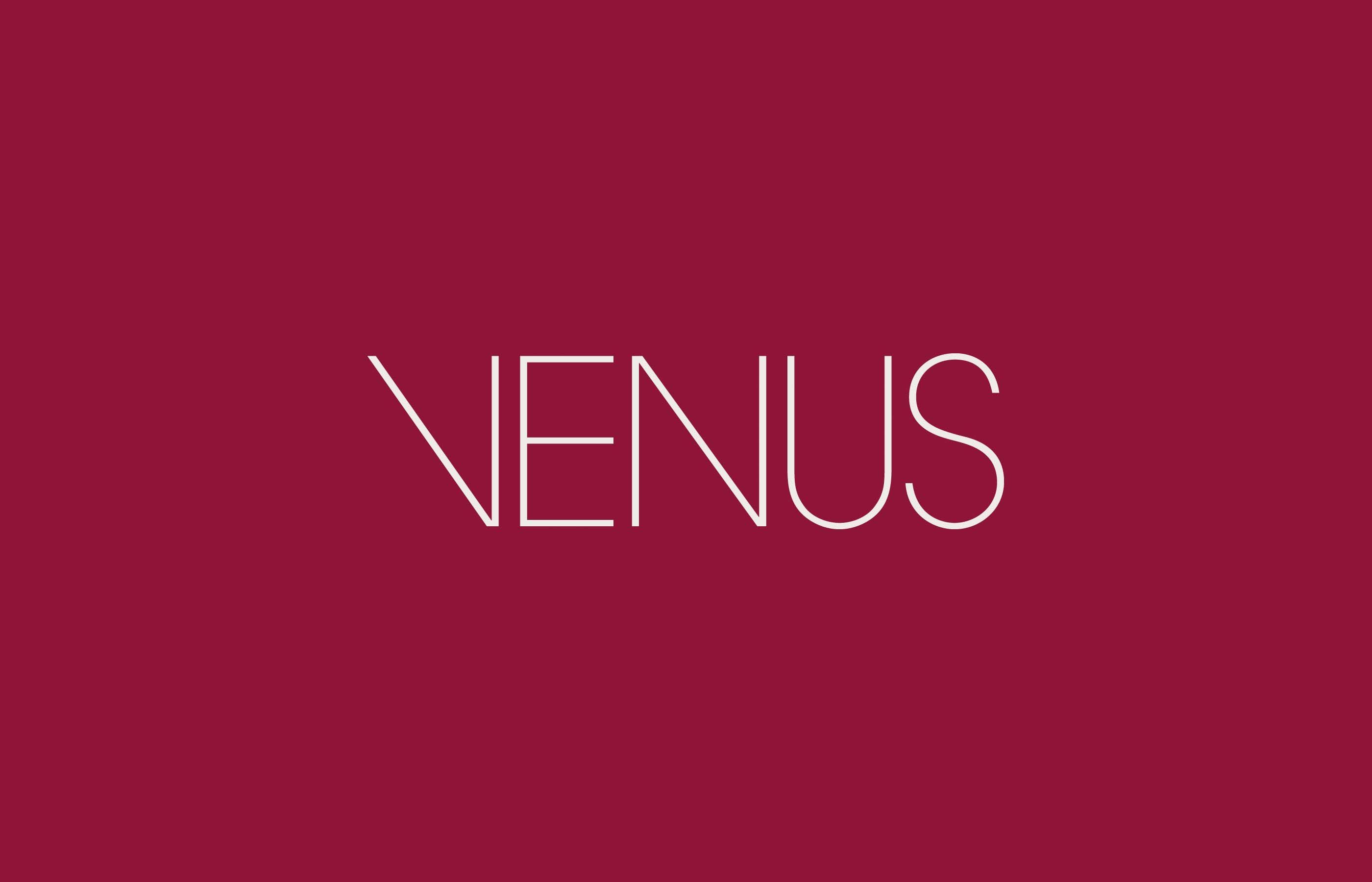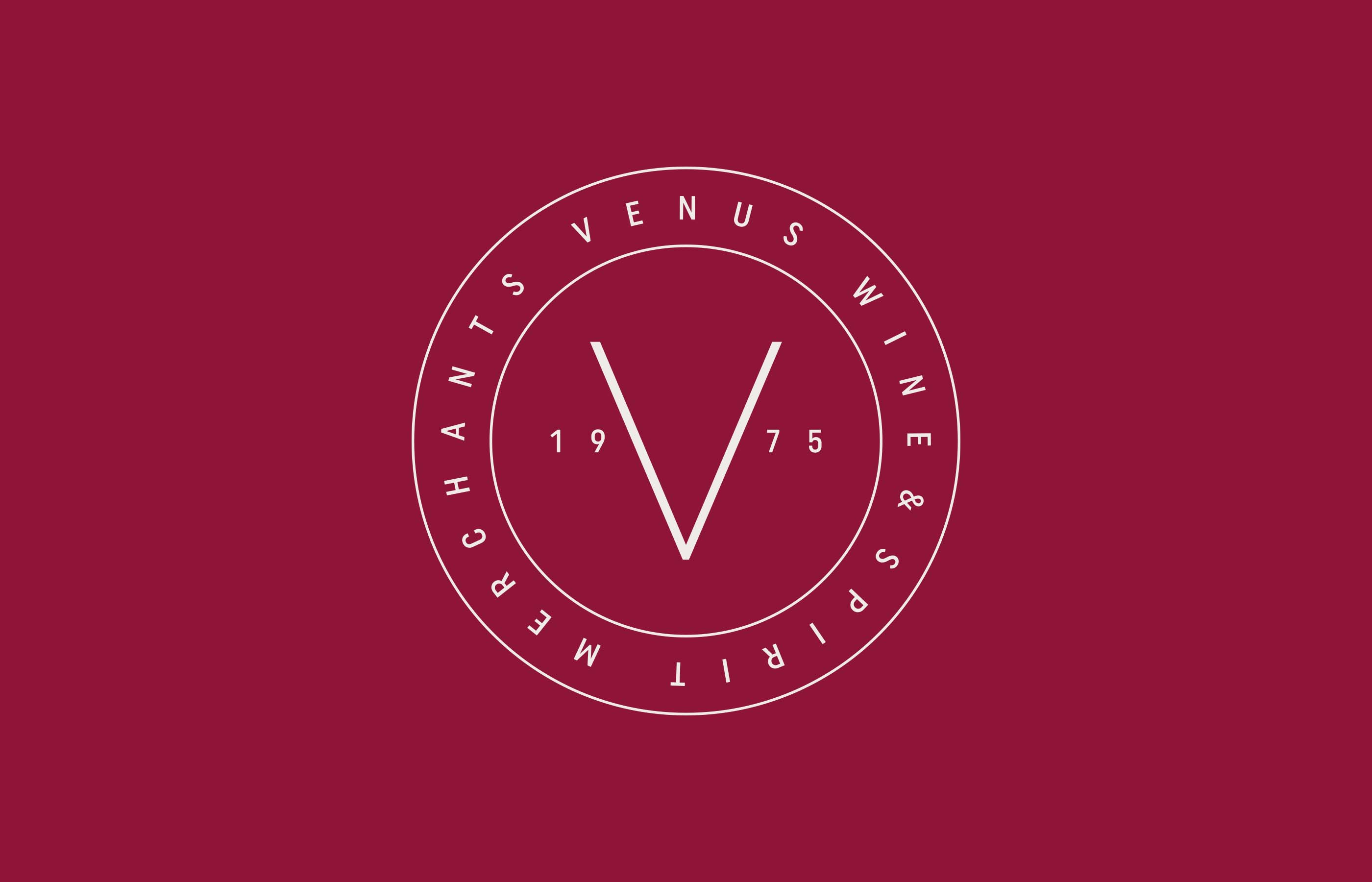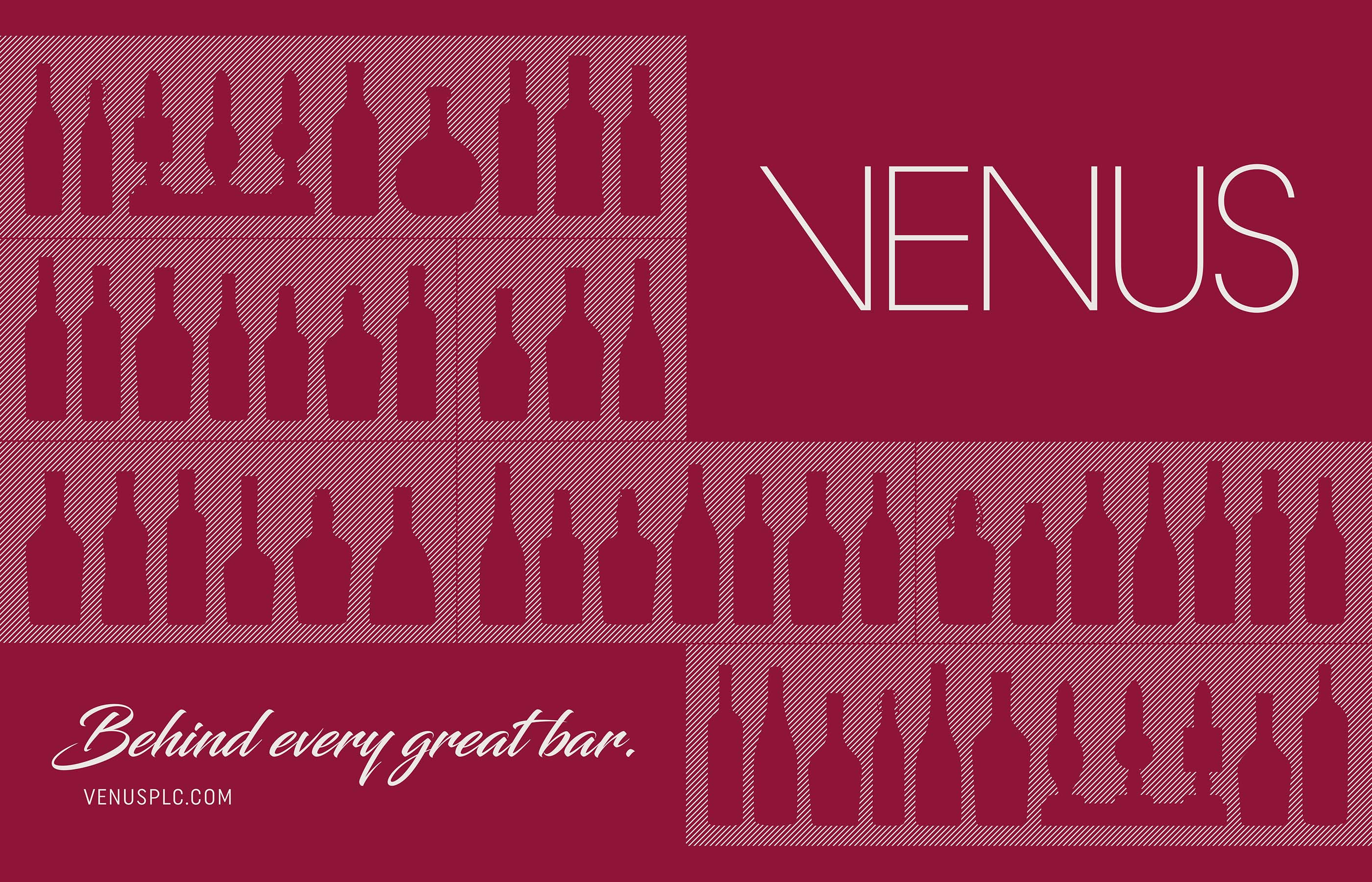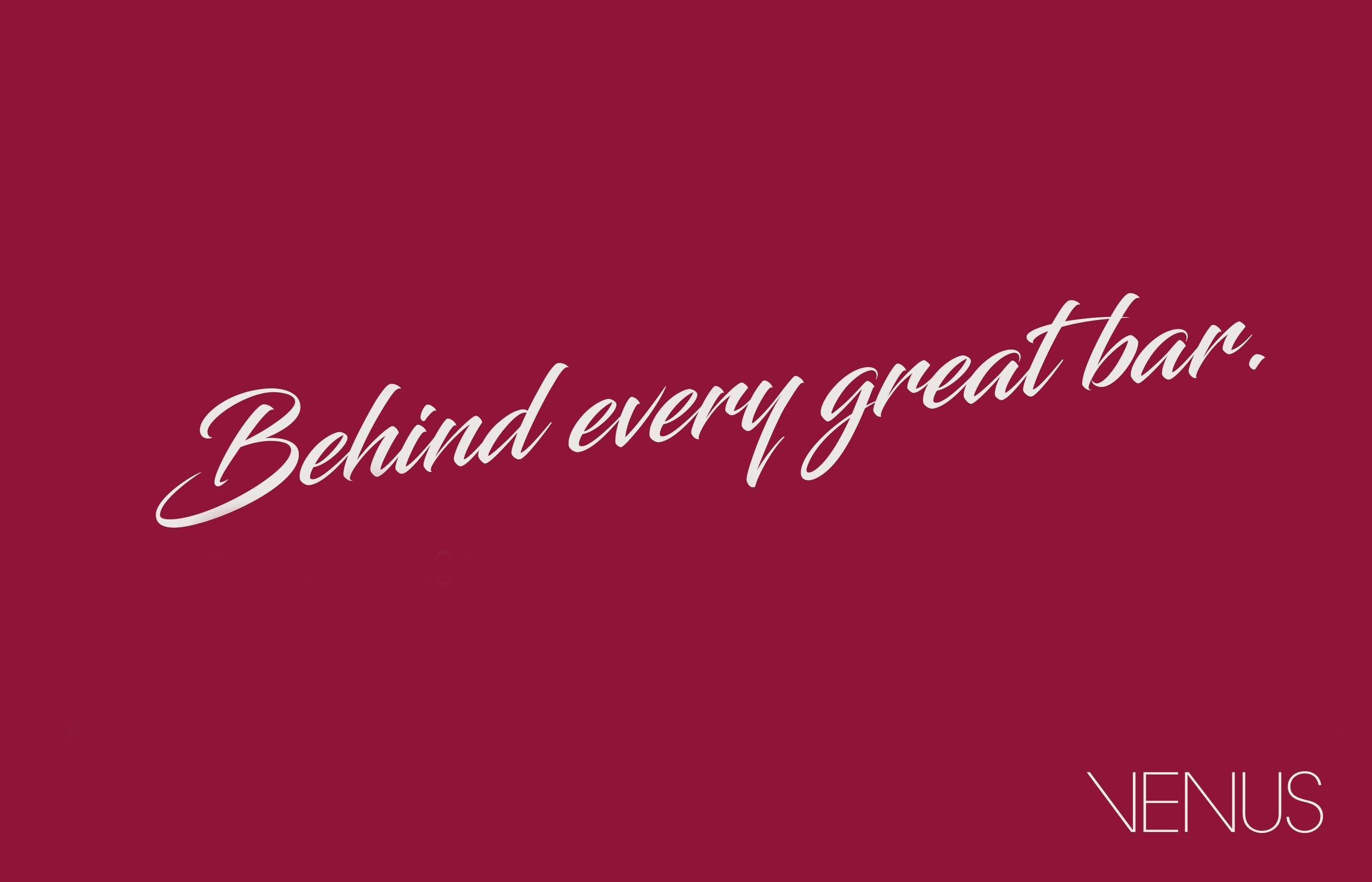 Venus Wine & Spirit Merchants
Venus are behind the well-stocked bars of our finest hotels restaurants pubs and clubs, providing them with an enviable range of over 4000 products.

We created their elegant logo with a slanted 'V', a stamp and the now legendary strapline 'Behind every great bar'. We designed and introduced a barscape cut out of slanted lines, another subtle nod to the brand.

Venus pride themselves on their service and delivery, so we focused on the design of their fleet, which you cannot miss driving around London's West End. The slanted lines on their lorries livery and stationery appear in a variety of ways which reflect the unmistakable Venus brand.
#brandidentity #photography #onlinecatalogue #marketingcollateral #warehousebranding #uniformdesign #strapline